The world's first food and beverage museum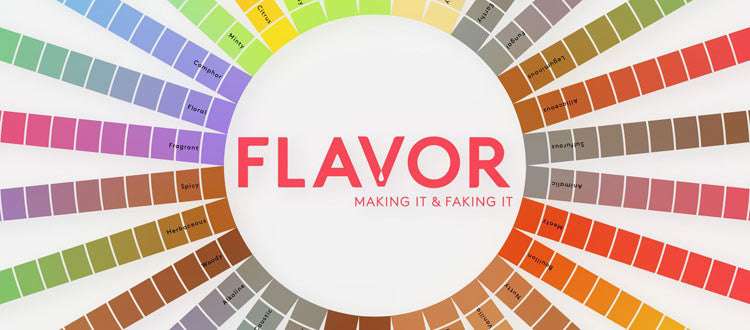 The Museum of Food and Drink (MOFAD) will be the world's first food museum with exhibits you can eat and a mission to change the way people think about food and beverages.
That's a vision we're completely on board with.
The Founder of MOFAD, Dave Arnold, is a globally recognised thought leader in the culinary world. He created and directed the Department of Culinary Technology at the French Culinary Institute (now the International Culinary Centre) - at a time when no such department existed.
The museum began as a Kickstarter campaign in 2013 and since then has been fundraising to develop programs and secure a permanent brick-and-mortar home in New York.
A series of roving educational events and pop-up exhibits have been delighting the public in the meantime and give us a great idea of what to expect when the MOFAD opens its permanent doors. At this stage it's slated for 2019.
Speaking to food gurus Serious Eats, Peter Kim, Executive Director of MOFAD said there were intertwining connections with culture, history, science, and economy behind everything we eat and drink and that it will be these stories that would be shared at MOFAD.
Peter uses the humble cup of morning coffee to explain...
"Take your morning cup of joe. The fruit it came from grew somewhere, was hand-picked by someone, and went through a dizzying complex of processing, distribution, and marketing before those caffeine molecules got a chance to pop your eyes open. And there's a fantastic story behind how coffee went from an undiscovered shrub in Ethiopia to a global morning ritual," Kim said.
Sound familiar? We think so. Substitute coffee for tea, and that's what we aim to share with you through Cup Above and the stories we drink.
While MOFAD's opening in 2019 might feel like a way off, in the meantime the museum is launching a long-term pop-up lab in Brooklyn which will serve as its home for the new few years. The first exhibition, 'Flavour: Making it and faking it' will launch in late October and run through until the end of February 2016.
[gdlr_divider type="solid" size="50%" ]
MOFAD'S Goals
Educate the public and encourage an appreciation of culinary history and anthropology.
Inspire a new generation of informed consumers, chefs, food educators, and producers.
Connect people to what they eat by explaining food production and distribution.
Preserve an appreciation and understanding of lost and endangered regional cuisines and culinary arts.
Create solutions to the food challenges of the 21st century by serving as a centre for innovation.
[gdlr_divider type="solid" size="50%" ]
What to expect
Visitors will explore modern alchemy looking at how flavour companies use technology to replicate and reverse engineer naturally occurring flavours, learn how vanilla became the most ubiquitous flavour on the planet and get a better understanding of flavour mechanics including how smell works and how our olfactory senses contribute to flavour and taste.
It doesn't take long to work out that MOFAD is about anything but passive consumption. Exhibitions will incorporate smell, taste and touch.
"Whether it's tasting cereal at different stages of the production process, sampling regional varieties of Vietnamese street food, tasting how coffee beans go stale over time after they are roasted, or eating an authentically reproduced K-Ration, at MOFAD, you'll be able to travel the world and through time with your nose and taste buds," Kim said.
One of MOFAD's first pop up exhibits was the much-regaled puffing gun.
"It is sensational, and a hell of a machine to watch in operation. It literally explodes food. But the best part is that we didn't build it just for entertainment's sake. This is actually how breakfast cereal used to be made—puffing guns revolutionized the cereal industry. And when you consider the fact that Americans consume almost 3 billion boxes of cereal a year, you can see that machines like this one played a pivotal role in the development of industrial food production. It's a great exhibit because the puffing gun provides an accessible entry point to explore a lot of interesting and important narratives," Kim told Serious Eats.
Watch the machine in action and learn more about the MOFAD Kickstarter campaign here
If you're near Brooklyn, we suggest you take a look. Pre-sale tickets for the flavour pop up exhibition are available from 28 September.
From lively debates on food politics to participatory cooking events and workshops on cutting-edge kitchen technology, a day at MOFAD will be a multifaceted educational experience that engages the senses, inspires curiosity, and encourages a deeper understanding of the many connections between food and the world around us.
Cheers to that.
We can't wait to see what the tea section will feature!
Images courtesy of MOFAD and Labour NY.
Leave a comment
We would love to hear what you think. Leave us your thoughts on this article.