Tea Cocktails - Dark Roast Sumatra Martini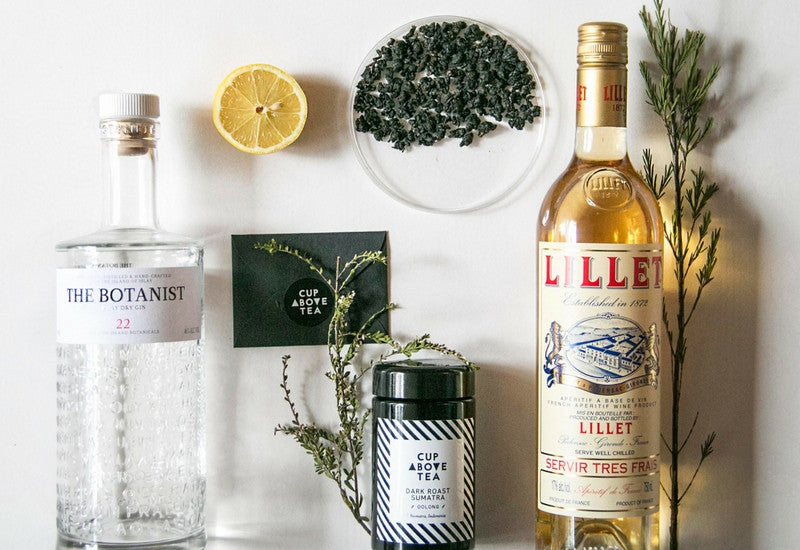 Using tea as a hero ingredient in cocktails is becoming more and more popular, so when talented sisters and cocktail whiz team Neha and Smruthi from Teatini suggested our Dark Roast Sumatra oolong tea would work perfectly in one of their concoctions, we knew the cocktail would be special.
Neha and Smruthi experimented with different flavour combinations but quickly decided that the quality and flavour of the tea itself needed to be emphasised.
"We have had the delight of experimenting with the Dark Roast Sumatra infused in Lillet Blanc white wine aperitif with gin. We played around with adding a complementary non-citrus fruity element to the recipe however we felt that the tea is so fresh and robust in flavour alone, that to introduce too many elements would take away from the flavour profile and craftsmanship of the high-quality tea itself," Neha said.

We love the end result and we're pretty sure you will too. There are just five ingredients you'll need to try it for yourself. 
Ingredients

Method
1. Infuse
1 tbs of Cup Above Tea Dark Roast Sumatra oolong tea in 35mL Lillet Blanc for one hour. Strain the leaves out (note that you will lose approx. 5mL of the Lillet Blanc through this direct infusion process).
2. Shake
Combine all ingredients into a cocktail shaker filled with ice. Shake everything together vigorously and fine strain into a chilled martini glass.
Leave a comment
We would love to hear what you think. Leave us your thoughts on this article.