The stories we drink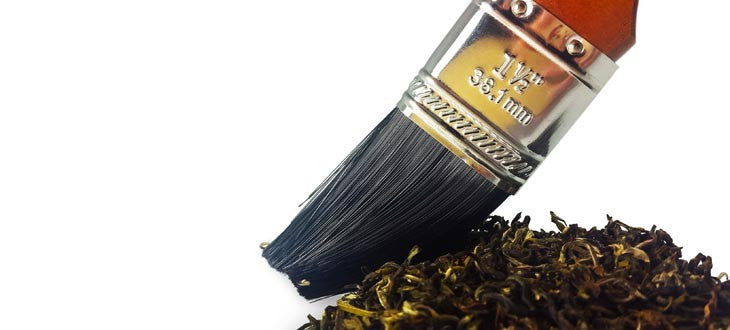 Let's start off with a couple of questions. If you can answer them in detail, and with confidence, then perhaps there is no need for Cup Above Tea after all.
If some of the questions bring you up short, then we're certain we have a good reason for being.
Who made the tea you drank today? No, I don't mean was it you, or your fiancé, or your colleague who drew the short straw for the office tea round. I mean who really made it?
Who plucked the delicate bud from the tea bush? Who sorted the plucked leaves to make sure they were of the highest quality? Who was keeping an exacting eye on the clock as the leaves were spread to oxidise for precisely four hours? Who prepared the fire under the wok it was pan fired in? Who burnt the tips of their fingers as they pushed the small batch of leaves around the wok to make sure they roasted evenly?
Whose nose was responsible for ensuring the aroma was just right before pulling the leaves from the heat? How many years did it take them to perfect these skills? Who taught them? Who tasted and evaluated the tea to ensure it was of the finest quality with no imperfections?
Do you know where your tea came from? The supermarket? A chain store? The canister of tea bags at the office? Sri Lanka, India, China, Japan – it says so on the packet, right?  What I really want to know is which family-run garden it was grown in not just what country. Tell me the village, tell me the region. Tell me how old the tea bushes were, the elevation of the plant, what's unique about the soil and the weather conditions. When were the leaves were harvested? Are you drinking blended, single origin, single batch or single harvest tea? Exactly how much of this tea was produced? Is it rare or is it mass produced? How much of the batch did the person who purchased it off buy? Why did they choose that particular lot? Price or quality?
Do you know what innovative farming practices, if any, were used to get the most from the plants? Do you taste the top notes and bottom notes, or does it just taste like… tea?
You get the point. I'll stop with the questions now.
The humble cup of tea, is actually not so humble after all. It's complex, layered and brimming with stories. But do we really know them, and do we really appreciate them?
More importantly, why do they matter?
If you were drinking Cup Above Tea today, I'd be pretty certain you could answer most of those questions I just put to you. And, as a result of what you knew, you might think very differently about tea.
Your palate would be discerning – distinguishing exceptional from average. You would appreciate and recognise uncompromising artisan craftsmanship and how it impacts flavour. You would add teas to your collection from small, exquisite gardens around the world famed for incredible provenance and terroir. You would have started a journey of discovery that will introduce you to incredible people, amazing places and phenomenal tea that you simply cannot source from chain store or supermarket shelves.
You would be pursing tea excellence, because you deserve nothing less.
That's where we come in.
Cup Above aims to change the way you think about tea by giving you access to some of the finest, rarest and most fascinating teas. Until you've encountered them, you have no idea what you're missing out on.
It's a privilege to take you on that journey and I can't wait to share the stories we drink.
This is where it all begins. I promise, you'll never look back.
Alison Dillon
Founder & Certified Tea Master, Cup Above Tea
Leave a comment
We would love to hear what you think. Leave us your thoughts on this article.