Tea cocktails - Spring Peach Tea Punch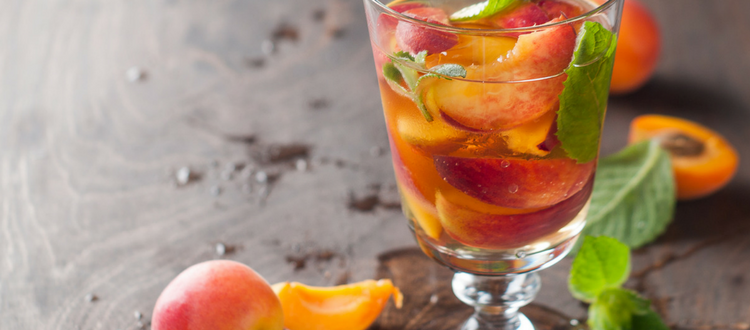 The perfect no fuss spring tea cocktail.
What you'll need (makes 1)
1 fresh ripe peach, sliced into six crescents
30 mls gin
100 mls sparkling white wine or champagne
100 mls Himalayan Pine Green Tea (infused and chilled)
Handful of mint leaves (to garnish)
Ice
*Citrus fruit optional
What to do
Take a large glass and add the peach slivers, muddle slightly to release some of the juice*. Add a handful of ice cubes, then the gin, chilled green tea and sparkling wine. Stir well. Clap a couple of mint leaves between your hands to bruise the leaves and activate the flavour before adding to the glass. Couldn't be simpler!
*For a fruitier citrusy punch, you can choose to add lemon, lime or orange wedges too.
More  tea cocktails
Take a look at these recipes
Leave a comment
We would love to hear what you think. Leave us your thoughts on this article.