SPOTS TO SIP AND SAVOUR - RIO 2016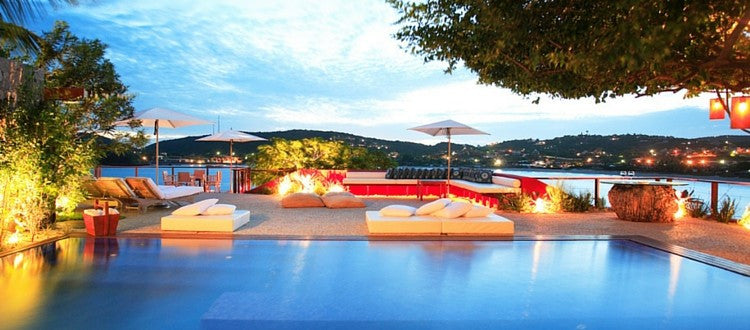 With the Rio 2016 Olympic Games getting underway this week, we sip and savour in Brazil, as people around the world descend on the beaches of Rio De Janeiro to witness the best athletes in the world battle it out. Grab your bikini, sunscreen, sense of fun and the most colourful tea pot you can find.
Sitting down with a fine cup of tea watching the world go by is perhaps one of the most luxuriously indulgent moments you can create for yourself. Each week we share seven of our favourite spots around the world to sip and savour.
Monday: Located on Avenida Vieira Souto, in the heart of Ipanema, Hotel Fasano Rio De Janeiro combines the charm and sophistication of Rio's most coveted address with modern design.
Tuesday: One of Rio's most iconic hotels, situated front and centre on Copacabana Beach, it's palatial and has a star-studded history having played host to everyone from Prince Charles to Marilyn Monroe during its 90 years in existence.
Wednesday: A short hop from both São Paulo and Rio de Janeiro, Ponta dos Ganchos is located on a private peninsula and set against a dramatic, secluded backdrop of verdant rainforest edged by a sandy bay.
Thursday: This is a place where architecture, art, design, fashion, gastronomy, music and exquisite service combine to create a one-of-a-kind destination.
Friday: Pousada Maravilha is a well-kept secret, hidden away on the mountainous Brazilian island of Fernando de Noronha where dolphins and sea turtles outnumber visitors.
Saturday: A barefoot luxury sports and nature resort in the village of Santo André, famous for hosting the Germany national football team, who used it during their 2014 FIFA World Cup win.
Sunday: A beachfront home transformed into a boutique hotel by celebrated Brazilian architect, Otavio Raja Gabaglia.
We'd love to know about your special spots, let us know and be sure to include #sipandsavour, especially if you're Brazil-bound for the Olympics.
Leave a comment
We would love to hear what you think. Leave us your thoughts on this article.