How to choose a tea he will love this Father's Day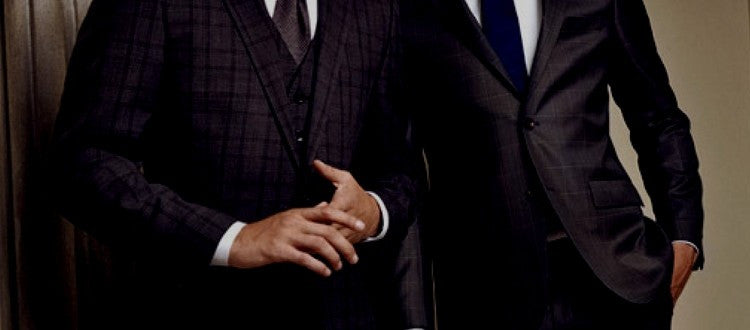 To help make your Father's Day tea gifting hassle here's a foolproof tea selection guide that will make choosing the perfect tea for the gentleman in your life easy peasey.
Whether your gentleman is a wine connoisseur, spirit drinker, coffee addict, fresh juice lover, craft beer man, or English Breakfast loyalist, we've got him covered.
Craft Beer Lovers
TEA MATCH - Second Flush Hand Rolled Himalayan Tips 
He'll enjoy this black tea from Nepal. It's got a brisk liquor, biscuity top notes and a hint of fresh-baked bread. 
Red Wine Connoisseur 
TEA MATCH- Houjicha 
This roasted green tea from Japan is not what you would expect from a green. It's rich and layered, like a good bottle of red. He'll taste sweet, mellow top notes and savoury undertones of salted caramel and fresh roasted nuts.
Spirit Drinker
TEA MATCH - Himalayan Bouquet 
This oolong tea from the Nepalese Himalayas is the perfect tea for him. In between a black and a green tea, this oolong has hints of pear, pineapple and almond.
Fresh Juice Gent
TEA MATCH- Himalayan Pine
This loose leaf high elevation green tea from Nepal is great for the health-conscious. Crisp, fresh and vegetal with a touch of sweetness, this tea is cleansing and invigorating. 
Coffee Addicts 
TEA MATCH - Dark Roast Sumatra 
This Indonesian oolong is the tea that converts coffee lovers from beans to leaves. Expect smoked coffee and caramel notes, an earthy boldness and the slightest hint of cinnamon.
English Breakfast Tea Loyalist
TEA MATCH - Golden Hand Rolled Himalayan Tips
He'll enjoy this black tea from Nepal - a delicious step up from a blended breakfast brew. Expect hints of silky caramel, smooth honey and light hazelnut notes. 
The Gentleman's Box - the ultimate Father's Day Tea Gift Box
Treat your dad to the gift of extraordinary tea this Father's Day. Select from our range of bespoke gentleman's gift boxes which include your choice of any of the teas mentioned above, plus a premium infuser basket. Your gentleman's box comes gift wrapped and we'll include a personalised gift card with your special message. 
Leave a comment
We would love to hear what you think. Leave us your thoughts on this article.