Christmas gifts for tea lovers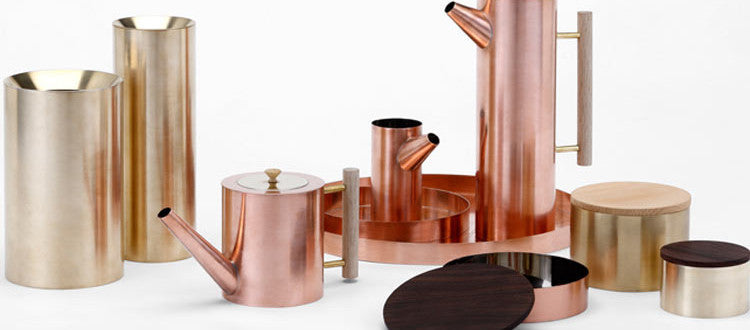 If you know a tea lover, you're in luck. This year, we've done the hard work for you. Here's a list of luxury festive gift ideas they'll be only too pleased to find under the tree on Christmas morning.
Tea-infused perfume
Perfumers are increasingly turning to the nuanced scent of camellia sinensis leaves. Here are the top picks:
Jo Malone's Earl Grey and Cucumber Cologne
With top notes bursting of an Earl's Grey' bergamot, mid notes of cool, succulent cucumber and base notes of sweet beeswax, this fragrance is inspired by a summer afternoon tea. The scent is both reviving and refined.
L'Artisan Parfumeur's Tea for Two
Created by renowned perfumer Olivia Giacobetti, this scent features the unmistakable smoky notes of Lapsang Souchong tea, followed by spicy cinnamon, ginger and honey. Yes, you can now wear a smoked chai blend on your wrist.
Creed's Asian Green Tea
Founded in 1760 and passed from father to son, Creed is the world's only privately held luxury fragrance dynasty. Based in Paris, and led by Olivier Creed, a sixth-generation master perfumer, Creed is famous for unrelenting high standards when it comes to fragrance creation. Born from Olivier's appreciation of Japanese and Far East culture, this Asian Green Tea perfume opens with golden green tea notes followed by sparkling bergamot, violet, heliotrope, rose and cassis.
A deluxe tea hamper
This is one for the serious tea connoisseur in your life. Cup Above Tea's signature gift experience - the Taste of Provenance box set –  lets you explore the world through tea. Founder and Certified Tea Master, Alison Dillon has compiled a well-balanced selection of some of the world's most exceptional hand-crafted teas from five different regions including China, Nepal, Japan, Taiwan and Indonesia.  Your Provenance set will include Jin Jun Mei, Golden Hand Rolled Himalayan Tips, Houjicha, Lishan Spring and Dark Roast Sumatra. The glass jars come beautifully gift-wrapped and boxed – an impressive gift for any tea lover with pedigree.
Tea scented candle
Bvlgari's hand-made and superbly scented candle will fill the room with the distinctive notes of a rare white Himalayan tea. It's soothing, relaxing, captivating and delicate simultaneously.
Smart kettle
It's not just computers, tablets and smartphones connecting to wifi – now, you can connect your smart kettle too. Using an app on your phone, you can boil the kettle from anywhere in your home. Water level sensors let you see how much water is in the kettle before you boil and you can select a temperature (from 20 to 100 degrees) to ensure the perfect heat for your leaves. It will even send you refill reminders when the water is running low. Imagine that, you can boil the jug for your morning brew before you even get out of bed.
Digital Measuring Spoon
Perfect for weighing exactly the right amount of leaf for an infusion. For most Cup Above Tea varieties, we recommend 3g of leaf per 150ml water.
A hand-crafted tea caddy
Kaikado was established in 1875 in a tiny workshop in Kyoto, Japan by Kiyosuke, the original creator of the brand's first Chazutsu tea caddy. In the Edo era, canisters made from tin were a commonplace means of storing tea. This signature caddy now has a 130-year history and is coveted globally for its style and functional, airtight design. The craftsmanship is exception, involving upwards of 140 individual steps and these handmade caddies have remained try to the designs establish by Kaikado's founding generation. Caddies are available in copper, tin and brass.
An electric kettle reimagined
Filling your kettle with more water than you need before setting it to boil might seem logical given its nature, but all that wasted energy adds up. European designer duo, Nils Chudy and Jasmina Grase challenged themselves to find a sustainable, yet beautiful solution. The Miito is their elegant result, an 'un-kettle' that sidesteps waste by heating up only as much water as you need, directly in the cup you plan on drinking it in. It comprises an induction heating plate base, where you place whatever vessel of liquid you want to heat, and a metal heating rod you stand inside the cup or pot to heat the water. One day of extra energy use from overfilling electric kettles is enough to light all the streetlights in England for a night – that's a pretty compelling statistic.
Luxury tea of the finest kind
Cup Above Tea' seasonally curated tea library lets you experience some of the finest, rarest and most fascinating teas. You can access the very best single-batch, hand-crafted teas from a special collection of small family gardens around the world. You won't find 'mass market' here, but you will find a special Christmas gifting section where you'll find the perfect gift to impress the special tea lovers in your life. Select from stunning festive box sets, stocking fillers or a perfect infusion duo pair – all come delivered in Cup Above Tea's signature luxury packaging – with a festive twist. That means nothing more for you to do other than place it under the tree. Perfect.
Leave a comment
We would love to hear what you think. Leave us your thoughts on this article.