Advent calendars – but not as you know them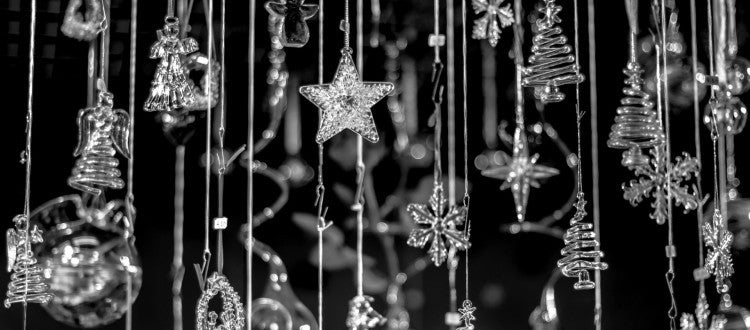 With 1 December just around the corner, we've rounded up some of the most interesting advent calendars on offer this festive season. It's a list for foodies and luxury lovers alike, and surprisingly, there's only one on this list that has chocolate behind the doors.
Gin - 
The Ginvents
An advent calendar for the gin lovers – with both a traditional and botanical option. This is the fourth year these calendars have been released and behind each of the 24 windows lies a different 30 ml shot of high class tipple from exceptional distilleries through to craft producers.
You'll even find limited edition gins made exclusively for the 2015 calendars. Each day information about each gin is released online at ginfoundry.com and you can take part in daily Twitter tastings where you can share your thoughts with other fellow gin lovers.
Perfume - Jo Malone
Understated style sophistication and elegance this is one of the most delightful advent calendars this festive season. The façade of the Jo Malone London goerogeian townhouse reveals a different surprise each morning as the doors open. Filled with little luxuries like refined colognes and rich and nourishing body creams, perfect for layering to create your own seasonal scent, this is a perfectly indulgent treat.
Biscuits - Biscuiteers Handmade Calendar
If biscuits are more to your taste than chocolate, the Biscuiteers advent calendar is for you. You can buy an embroidered cloth calendars, and then fill each of the 24 pouches with treats from the special biscuit tin. The theme this year is wintry animals. Think polar bears, penguins and husky dogs.
Liquorice – Johan Bulow
Manufactured in strictly limited numbers, this is a liquorice extravaganza. Expect flavours including, chilli, salty, ginger and cranberry. A whole new world of pleasure lies inside the crude and fibrous liquorice root as Johan elevates liquorice to a whole new gourmet experience.
Craft Beer – craftbeeradventcalendar.co.uk
Embrace all that being a grown-up has to offer by getting right on into the Christmas spirit with a craft beer a day from some of the most interesting breweries around. There are saisons, stouts, pilsners and a few other surprises behind the doors.
And lastly, chocolate because some traditions are just meant to be - Charbonnel et Walker
Founded in 1875, Charbonnel et Walker is one of Britain's first and finest chocolatiers, and one of the few to be endorsed by the Royal Warrant to Her Majesty The Queen. If you can't quite imagine anything else other than chocolate in your advent calendar this year, make it the Charbonnel et Walker. Pull out the individual drawer to reveal a decadent chocolate or truffle surprise.
May the next 24 days bring much eating, drinking and merriment wherever you are in the world. If the 1st of December means the start of Christmas shopping for you, take a look at these carefully selected Cup Above Tea Christmas treats to wow the tea lover in your life. 
Leave a comment
We would love to hear what you think. Leave us your thoughts on this article.